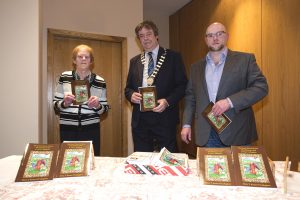 Mary T. Keane trained as a teacher and pursued that Profession for some years, firstly in England, later in Ireland.
Her abiding interest, however, was in Health and Fitness. She has written seven books to-date; most of them on Health, one on 'People, Places and Things' with whom she was associated.
The most recent book an in depth study of Erin's Royal Blood.
She is now in the process of producing another Health book, this time specifically about Herbs and their benefits. She is hoping to do more books, perhaps some with children in mind. She enjoys writing very much.